Truckload Van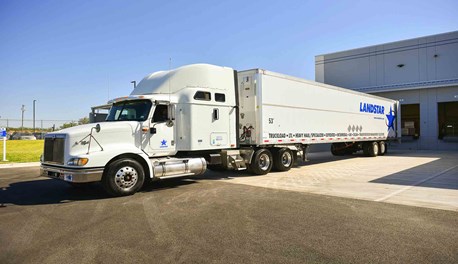 Truckload Van
Whether you require a single tractor-trailer or a fleet of equipment to support a drop-and-hook operation, we've got you covered for the short or long haul. We serve all of the major gateways and provide through-trailer service to Mexico and cross-border solutions into and out of Canada.
As a part of the Landstar network, our customers have access to more than:
11,200+ leased owner-operator trucks
18,500 pieces of trailing equipment
97,700+ other approved truckload capacity providers
We are your single point of contact for all of your transportation needs. With B. K. Eckman & Associates, you can expect safe, on-time truckload services.